from home page

I am a designer & photographer. Formerly, a User Experience Engineer for President Barack Obama, I am now building thoughtful things at Google by way of Nest.
About Me
tl;dr
I'm a designer, developer and photographer—currently working on UX @ Google.
I'm a designer. I enjoy working in all aspects of product design, from user research to wireframing, from ux to front-end development.
I started out working in Print Advertising, for companies like AT&T and T-Mobile. After a few years, I moved to the digital world and started building websites & responsive web apps with RevSystems, Inc as the Lead Designer.
In 2012, I joined Obama for America, President Barack Obama's re-election campaign as a UX Engineer & Front-End Developer. I worked under the Lead Developer, Jeffrey Louden for a while, improving the UX of BarackObama.com and then moved over to the Contribute team under Kyle Rush, the Deputy Director of Development. With Kyle, we completely rebuilt the donation platform to be 50% faster, and raised over $250 million dollars. Together, we all built some pretty fun stuff, broke some all of the records, and elected a president.
Now, I'm building Thoughtful Things at Google, by way of Nest.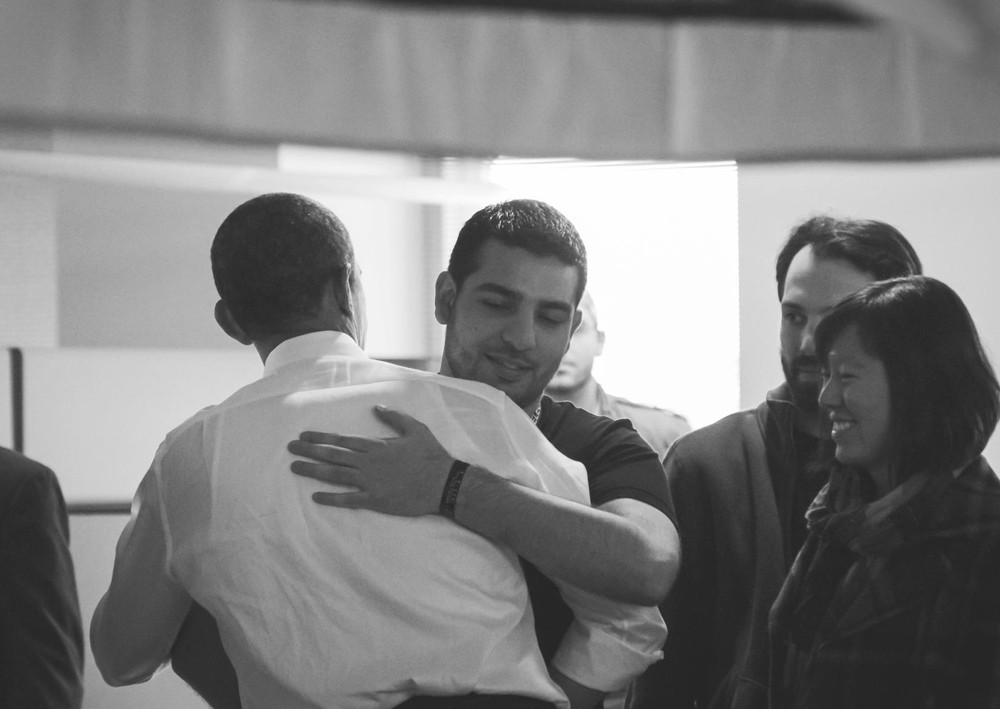 For the final day of the campaign, POTUS personally thanked everyone in HQ for our work. He even gave some of us handshakes and hugs. It was cool.
Speaking
Building Obama, In CSS CSS Dev Conf, Estes Park, CO Oct. 22, 2013
Features
Contact